WHO WE ARE?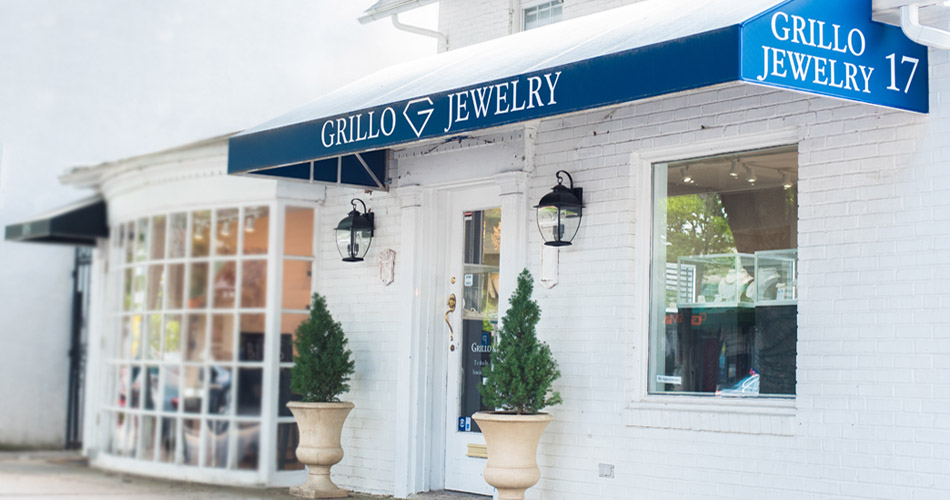 WHAT MAKES GRILLO & CO. SO UNIQUE?
Grillo and Co. is home to hundreds of one-of-a-kind treasures from around the world. You'll always discover something new and different among the eclectic collection of custom and estate jewelry.
Phil Grillo has been in the jewelry business for over 30 years. He is a Registered Jeweler with the American Gem Society, and designs many of the pieces in "The Grillo Collection".
HOURS AND SERVICES
Hours
Tuesday to Friday : 10:00am to 5:00pm
Saturday : 10:00am to 2:00pm
Additional hours available by Appointment.
Services
Engagement Rings
Jewelry and Watch Repairs
Custom Made Jewelry
Appraisals
Redesign and Remount Jewelry
Purchase and Sell Estate Jewelry
Memberships & Associations